web design & marketing tailored to your needs
A peaceful journey to "more sales & enquires" island
I want to help you transform your online platform into something that reflects you and drives business your way. Working with me is about working together, and understanding your curent sales and marketing process to identify where design and automatisation of your sales funnel can make your life easier.
"I take the hard and techie bits out of your way and deliver

a  site you can easily update."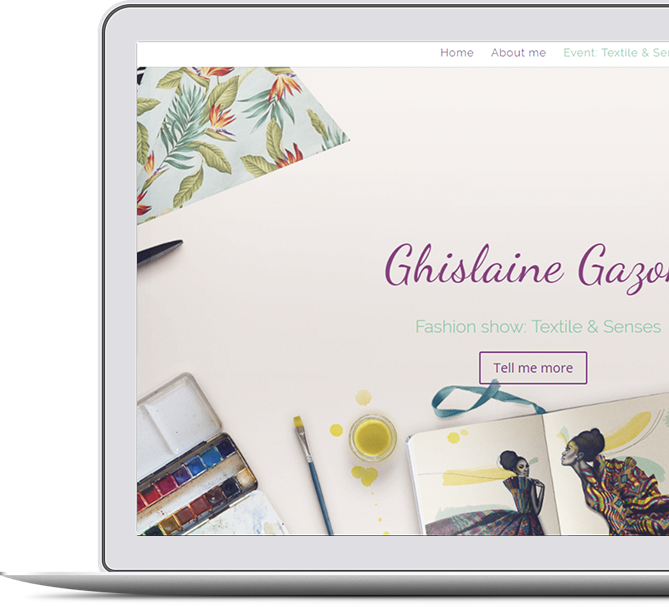 Ghislaine Gazon Textile Consultant
Ghislaine wanted a site for her new textile consultancy service. I gave her an impactful site that reflected her brand and personality, and where customers can easily book her.
Authors sell and promote your book(s)!
This one is actually a DEMO site! I always had this site idea for those who want to present and sell a book online

"Stephanie understood how to visually transcribe what I stand for. Her designs are sensible, elegant, discreet but full of professional impact.
I am very proud of my website. "
Ghislaine Gazon
Textile consultant & Blogger
Part of my process is to make sure I simplify your work and life.
Once you get you site you don't have to rely on a web developer. It's easy for you and your team to update the content of your site at any time.
All changes are live. No coding required! Watch the video below

UNDERSTANDING YOUr clients
All projects start with an indepth understanding of your customers. My responsive designs and user experiences improve website usability, reduce abandonment, and make it easier to convert.
Ideal for bloggers, consultants and hobbyists who want to grow their mailing list
Website + Branding + Marketing
Ideal for those who are selling services online and want to streamline their processes
I'm creating an online class to help entrepreneurs like you create their own website
If you don't see what you need, let's discuss! 
Contact me to receive the Media kit and get to know more about how I can help you achieve your goals online !